Flooded with anxiety, getting more irritable, or unable to experience joy?

Want to become a more grounded yet "lighter" you?

Want to learn to reconnect with the true you, t

hat essence of who you naturally are,

that inner confidence, to have more peace in life?
Life could present with a variety of experiences that could impact how we see ourselves and our world, sometimes weighing us down and debilitating us. Humans naturally experience anxiety and vigilance to motivate us to plan, to ensure our safety and security. However, circumstances may make it difficult to turn off our worries to be present with our loved ones or to take action toward our goals. Our relationships and our work may be negatively impacted.
First and foremost, it is helpful to learn to differentiate what you have control over and what is outside of your control, where you may be able to affect change and where to release a tight grip. I hope you also are connected with a community and have a supportive network so that you know you're not alone, that you belong.
Working with a Licensed Therapist
I don't believe in simply relieving the symptoms of anxiety, worries, and/or depression. Often these have deeper roots, and we will unpack those heavy "baggage" that you may inadvertently be carrying, one layer at a time so that we get to your inner essence and power.
It takes tremendous courage to be vulnerable and to seek help. In your psychotherapy sessions with me, expect to gain:
Insight

Understanding of the patterns in your life and likely your ancestors

Valuable emotion-management skills

Cognitive reconstruction along with somatic releasing skills

Healing and relational skills

Techniques to be free from effects of trauma, from being emotionally high-jacked

Recognition of and building inner strengths and wisdom
Ready to do the hard work to transform your life, to take steps toward more peace despite all the changes and unpredictability around you? We will work to increase your alignment with your values and passion so that you can feel more confident and start to enjoy your life.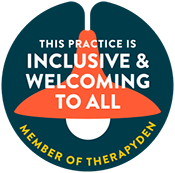 I am conveniently located in San José, CA, in the heart of Silicon Valley (though offering only teletherapy at this time). I look forward to connecting with you, to serve and facilitate your healing, and to walk with you toward your transformation!
For more information, please call Dr. Ellen J. Lin, licensed psychologist, at 408-828-8375 or send me an email to inquire further.
---
---